We render excellent and reliable EPC contracting services for diverse requirements of different sectors in India. We have highly qualified team of industry experts to complete the work in stipulated time frame and committed budget line.
Solar solutions

highway lighting

Electrical Utility Shifting work

Water Utility Shifting work

interior
Civil work

Road Furnitures
As the stocks of our traditional energy resources such as coal which power our thermal plants are dwindling, there has been a massive shift towards the use of Solar energy to meet the power needs everywhere from residences, commercial buildings and even for street lighting. CIPL understands the potential of Solar energy and thus we have already entered this sector by providing various solar solutions such as lighting of Toll Plazas via solar energy generated through panels installed on the canopy. Our expert team of engineers & designers take into consideration various aspects such as client's energy requirements, budget and space constraints and provide appropriate solar solutions.
Staying true to our motto: "The Path Lighters to the Nation", CIPL provides complete lighting solutions for street lighting on highways. We have already completed several highway lighting projects across India working alongside world-class clients such as Ashoka Buildcon, GR Infraprojects & HG Infraprojects. Our USP is providing end to end solutions for our clients i.e. we execute everything from designing the lighting, installation of materials on site to testing & commissioning of the whole system and delivering the project under specified timelines.
Electrical utility

shifting work
Relocation or shifting of utilities is a crucial activity in most infrastructure projects and is the most critical in road projects. Existing electrical utilities create a hurdle in building new highways/ widening of existing highways and CIPL specialises in providing cost-effective, on-time and on-budget executions of shifting such utilities. We have already executed multiple electrical utility shifting projects for a diverse range of clients and have also landed repeat projects with many of them. We expertise in shifting of LT, 11kV, 33 kV, 66 kV lines and have recently gained experience in shifting of 132kV lines as well.
water utility
shifting work
Like electrical utility shifting, water utility shifting plays a key part in construction of new highways/ widening of existing highways. CIPL is currently executing and has executed multiple water utility shifting projects and has laid more than 50,000 mtrs. of water pipelines and boarded more than 500 nos. of handpumps while carrying out the water utility shifting works in projects across India. Our strength lies in the fact that we have close co-ordination between our on-site team and the management team which enables us to be dynamic and address the ever-changing site situation quickly and effectively resulting in timely completion of the project.
In today's world, being dynamic and multi-skilled is of prime importance. We at CIPL are constantly looking to add new skills to our repertoire and associate ourselves with diverse fields of work. In line with this thought, we have recently completed interior and civil works at retail outlets of leading brands like FBB and Reliance Trends. Despite being a completely new venture, CIPL delivered excellent results on these projects by providing its trademark quality and on-time service.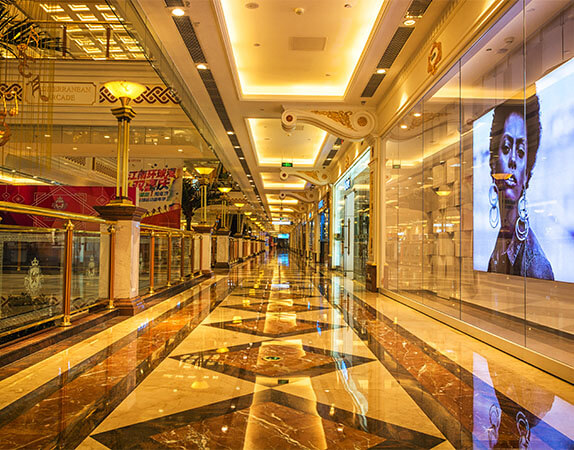 "Road Furnitures" is a collective term used for describing the objects and pieces of equipment installed along streets and roads for various purposes. These include Pedestrian Guard Rails, Bus Shelters, Signages, Metal Crash Barriers, Blinkers etc. CIPL has already erected more than 100 kms. of Pedestrian Guard Rails and erected bus shelters on more than 100 kms. stretch for various projects across India and we are constantly looking to add more and more clients to our portfolio in this field.